---
Fa molts i molts anys, uns dinosaures es van instal·lar prop d'una mina per la qual passava un tren que portava ciment per una vall preciona ple d'or negre. Al costat d'una cova natural, va sorgir un jardí mpagin ple de formes curioses que van fer que la verge baixés del Santuari amb el seu ruc català. Benvinguts al Berguedà 😉
Okay, was I caught, is a fabricated story but what I do not invent are all xulíssimes curiosísimas and things that are close to Berga. Warning! Dinosaurs, coal mines, railway cement, natural caves full of black gold, sanctuaries overlooking amazing and yes, also the world center of donkey native Catalan.
---
Recently we were in Glamping in Berga.Glamping? Yes, this fantastic concept that means "going camping with glamor" – that is, with all the comforts of a hotel but in the middle of nature. And if I'm honest, I must admit that prior to our experience, believed that there was not much to do in Berga, apart from La Patum. And I was wrong completely. I am not exaggerating if I say that Berga (Berguedà and) is a great destination for a weekend with the family!
---
We chose especially for Berga accommodation. We wanted a familiar place where we could do things with our daughter in case of cold or rain. And that was near Cerdanya chained to the bridge two days with the family.
---
It was just there, almost by surprise, that we discovered a lot of things to do with kids around Berga. Therefore, Berguedà already figure in our list Child's favorite destinations.
---
Things to do near Berga ...
---
Roman Bridge of Sant Quirze Pedret
---
A Roman bridge beautiful, well preserved and from which come some hike. Well worth you approach Sant Quirze PedretWhich is only 5 minutes drive from Berga. Reach to the same bridge where there is a fairly large parking and free admission. After crossing the bridge, you have the option to climb to the Sanctuary of Sant Quirze (the ramp or rocks).
---
monastery of Queralt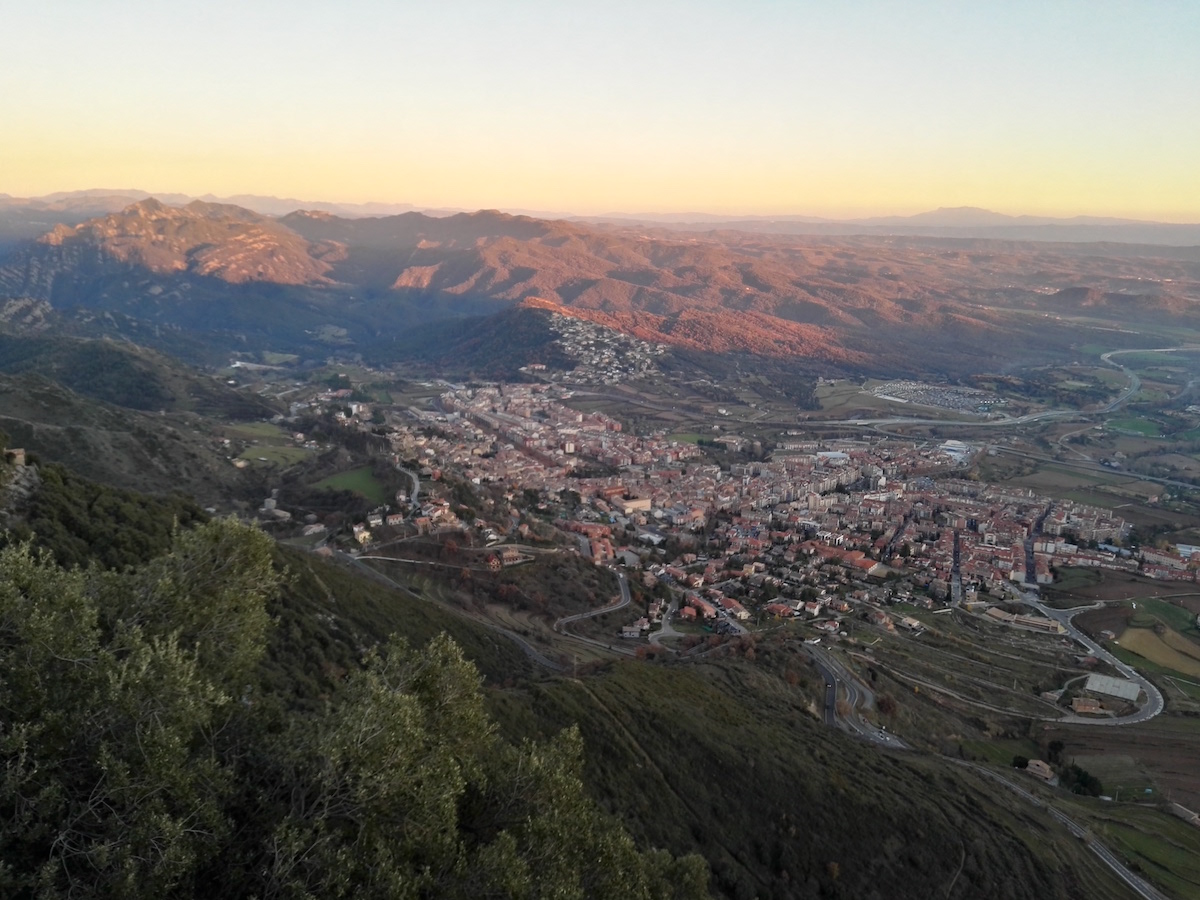 ---
A visit to Berga is never complete without going through monastery of QueraltFrom which you have a panoramic view of Berga, Cadí, Montserrat and Montseny. Yes, virtually all central Catalonia! These 15-minute drive uphill on a road with some curves, but worth it.
---
Fuives: The World Center of Catalan donkey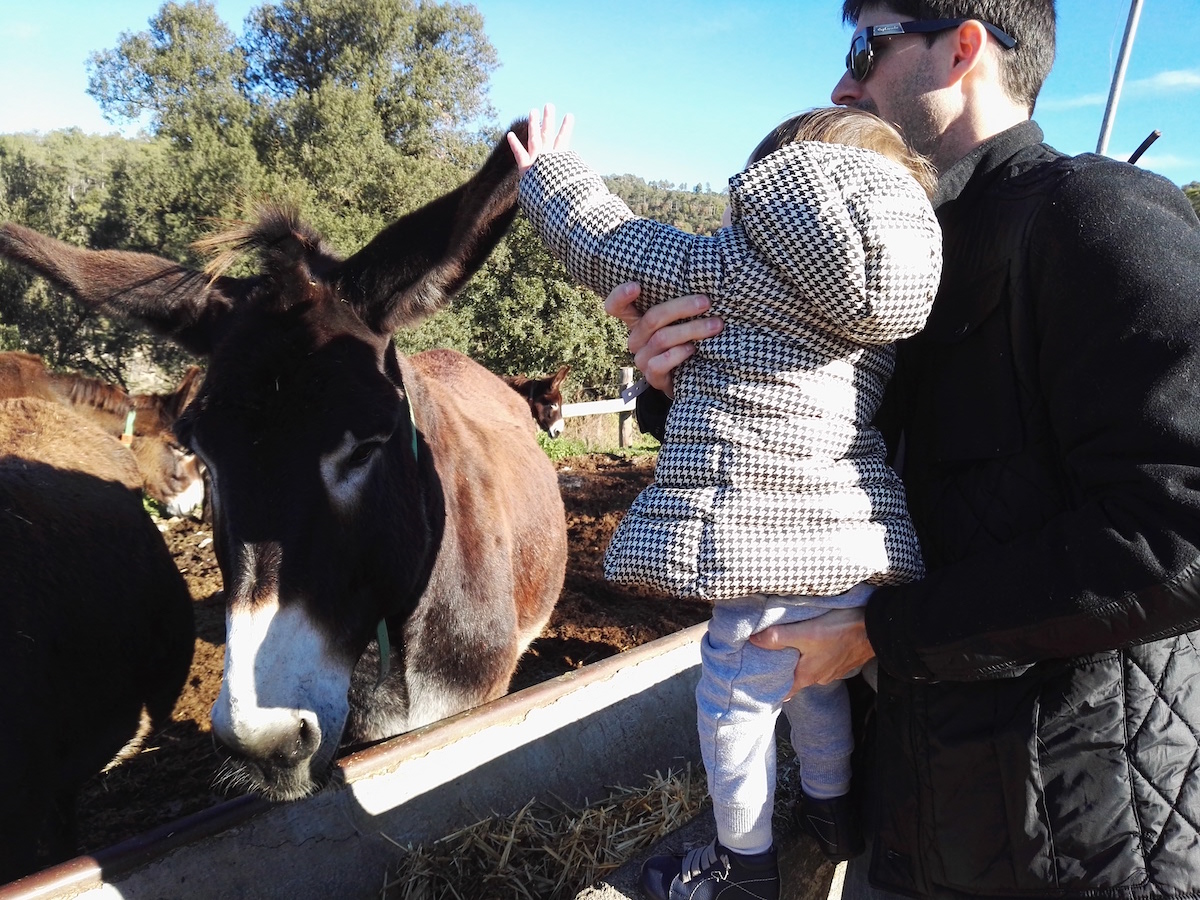 ---
A 10-minute drive from Berga is located farm Fuives, The world center of the Catalan donkey, Who is dark with white nose. An animal so ours is worth a visit to meet him better, right? This farm bred donkeys native to conserve the species for 40 years and made visits from 11h to 13h, 5 €.
---
Mine Search and dinosaur footprints
---
The Muse Mine Search and Fumanya is a 10 minute drive, allowing you to enter a mine and explore inside. Dropping 800 meters in a mining train and walk out of the mine safely. You can also visit the mining museum to learn how to work the mine and with the bonus final will see dinosaur footprints. Fumanya is an old coal exploitation in the open air where it was discovered a spectacular site with thousands of footprints, bones and dinosaur eggs.
---
Further afield ... an hour ... Berga
---
Artigas Gardens in La Pobla de Lillet and Cement Train
---
Els Artigas Gardens are the work of Antoni Gaudi, which was built by Mr. Artigas as thanks for having it hosted at his home in La Pobla de Lillet. As you can imagine, sorld beautiful gardens, where nature and architecture blend seamlessly. Admission: € 4.15.
Artigas Gardens have just one of the stops l'antic tren del ADDRESSt today carries a tourist circuit. This railway line linking the former Asland cement factory in Castellar de n'Hug with Guardiola de Berguedà, where the railway line came to Berga and Manresa. Aboard the train cement the countryside Berguedà. Also of Artigas Gardens, the train also stops at La Pobla de Lillet, La Pobla Center and the Museum of Cement-Castellar de n'Hug. The journey takes about 20 min.
---
Sources Llobregat medieval village of Castellar de n'Hug